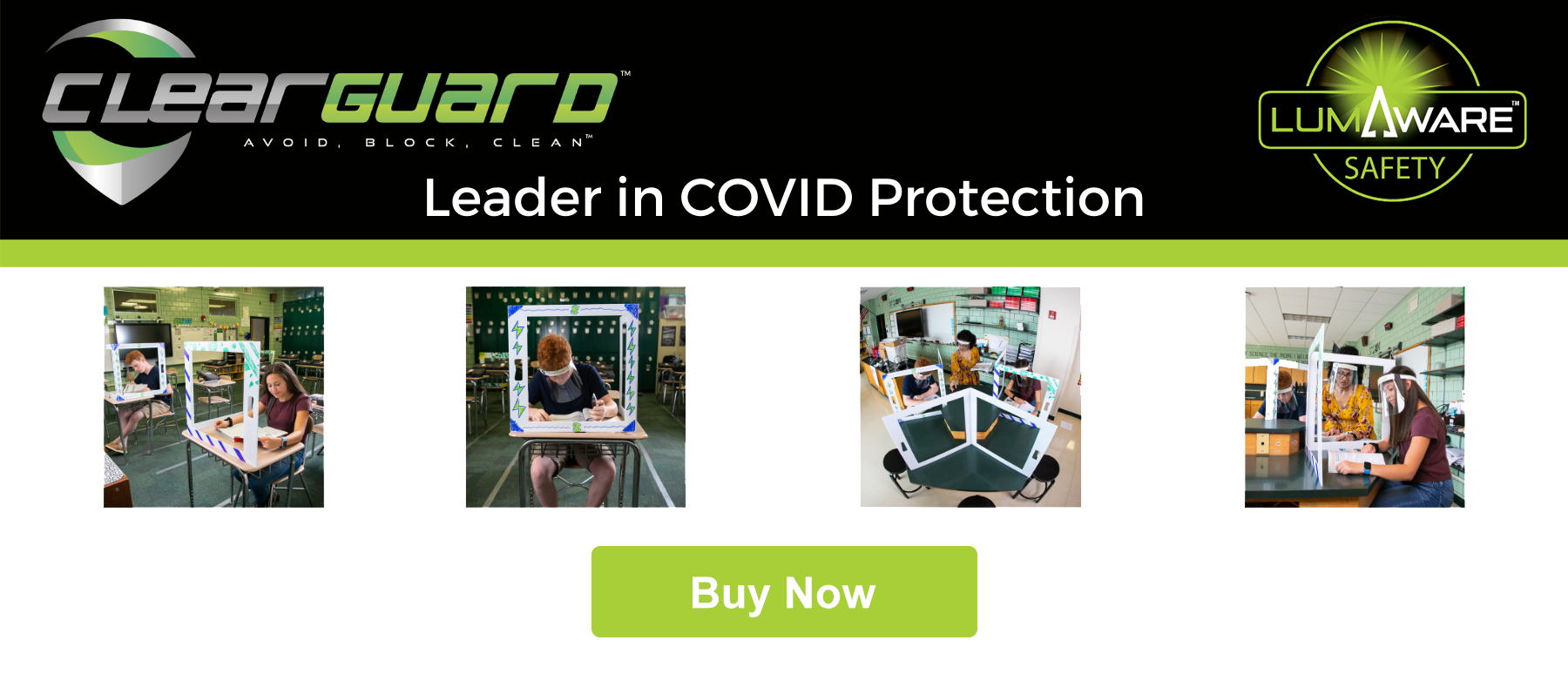 Protect your children in school with Desk Guards from ClearGuard™.
Portable barriers when 6 feet separation cannot be maintained.
Reduce the spread of airborne germs and other contagions from coughing, sneezing, and talking with the ClearGuard™ Desk Guard Barrier.
Dimensions - 23.75" W x 23.75" H x 2 Faces
Transparent Film Window - 18.75" W x 19.5" H
Easy to set up and takedown with no assembly required
Made of durable lightweight 4mm corrugated plastic
With built-in carry handles
Designed by teachers
Made in the USA
What our customers say:
"I have been very pleased with the desk guards. The windows are very clear and easy to see through, and they are so easy to set up and transport. The height of the shields works not only for our young students but also for our middle school students."
- Nick Grieco, Principal, SASEAS Catholic School

"I really like how lightweight and easy they are for students to carry with them as they change classes."
- Jennifer S.
Want more to learn more information about our products? Please fill out our ClearGuard™ Desk Guard Request Form below or Contact our product specialists at (513) 761-7614.